NEW PLACE, NEW LIFE, NEW FRIENDS, NEW SPORT, THINK DIFFERENT, PLAY DIFFERENT, PLAY ULTIMATE FRISBEE!
COME TO ONE OF OUR MANY TASTER SESSIONS (Find out more by clicking on this link)
Hello Freshers! Congratulations on your results and for getting into Warwick University! Alongside your studies, we recommend that you join a sports club or society as it's a great way to make lifelong friends and really enjoy your time at Warwick! (As you'll quickly find that there's not really much to do on campus and you don't get enough work to keep yourself occupied in your first year). Make sure to follow us on twitter @Warwick Ultimate, like our facebook page Warwick Ultimate Frisbee and our group Warwick Ultimate Frisbee and check out our youtube channel!
So why join Ultimate?– https://www.youtube.com/watch?v=dFNgsh8fvJY
Ultimate Frisbee is a fast-paced team sport played with a flying disc. It will have you sprinting, jumping and diving all over the pitch trying to score by catching the disc in the end zone (much like American Football). Ultimate is a really fun, simple and rewarding sport that everyone picks up at University. From our experience, most new players fall in love with Ultimate and with help from our experienced and qualified coaches you'll struggle to find a new sport that you can pick up quicker!
Warwick Bears Ultimate Frisbee Club has teams consistently performing at the top end of the Men's, Women's and Mixed divisions. Founded in 1976, it is the longest surviving team in Europe, and among the oldest in the world. Ultimate Frisbee has been governed by BUCS since 2008; in the augural season Warwick won the gold medal and last year finished 6th!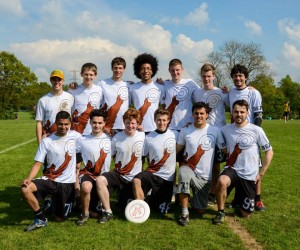 We're a friendly club famous for our packed social calendar, featuring weekly events for all organised by our hard-working social sec. Activities range from "circling" in the Union to food socials, disc golf, clubbing and much more. Add to that a host of weekend tournaments across the country and you have the recipe for non-stop fun! Every year, we also go on holiday to Bournemouth at the end of term 3 and in September, we go on tour to Italy to play at an international beach tournament on the lush beaches of Tuscany.
We are also one of the few clubs where the Freshers' form there own team as well and can go to beginner tournaments against other Universities' beginner teams. Our beginner team last year was called the Shakesbears and they designed and ordered their own kit, organised their own tournaments and even drove themselves to those tournaments with support from the club!
There truly is something for everyone, from the casual player to the serious athlete. Joining Warwick Bears will allow you to make the most of your experience at Warwick University, discover an incredible team sport and make some lifelong friends! So why not just come to one of our many taster sessions in week 1 and 2 and join Warwick Bears Ultimate Frisbee Club!